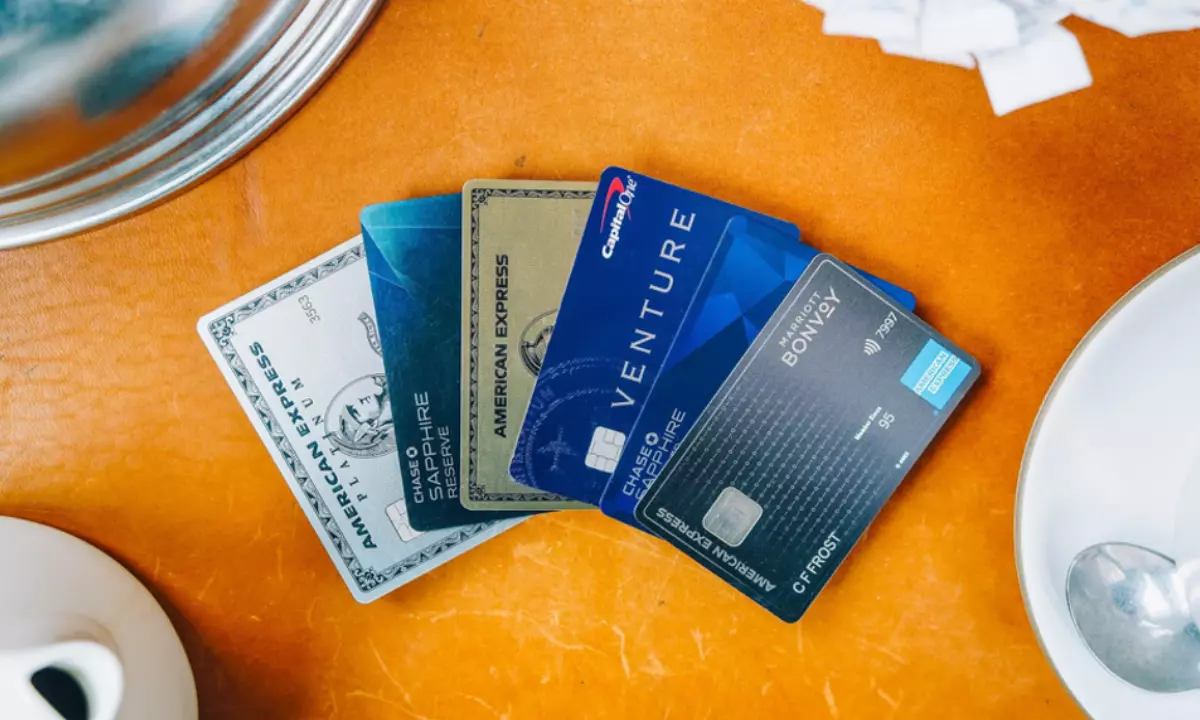 Choosing the best travel credit card can be a tough decision. There are many options for different budgets and destinations. The right travel credit card can help you earn free travel points and enhance your travel experience. Many of the top travel credit cards offer valuable perks like annual free nights, travel insurance, waived checked luggage fees, airport lounge access, and more.
With so many options, how do you choose? By knowing which card is best for your spending style and travel needs. Here are five steps to choosing the best travel credit card for you:
Choose a co-branded credit card or a regular travel credit card
Before you do anything else, think carefully about the type of travel reward you want to earn. You can start by considering how much flexibility you would like to have when redeeming your points, as well as your typical travel style and loyalty. There are two main types of travel credit cards to consider: co-branded travel cards and transferable rewards cards.
Co-branded travel cards are linked to a specific airline or hotel loyalty program. Many offer in-brand travel perks such as free checked bags, priority boarding, annual hotel credits or automatic hotel elite status. Since co-branded cards allow you to earn points on certain travel programs, they are best for travel loyalists who use the same brand frequently.
General travel credit cards are not specific to any particular airline or hotel brand. Instead, you can earn rewards in a program that lets you use your points in multiple ways. You can transfer points to loyalty programs across multiple airlines and hotels, or use them to buy travel directly at a fixed price.
Look for great rewards and great bonuses
When comparing the top rewards credit cards on the market today, it's easy to get caught up in their welcome offers. After all, many top travel credit cards offer bonuses of $1,000 or more in the first few months.
There's nothing wrong with aiming for big jackpots, but if you want the benefits of your card long-term, you'll want to accumulate points that match your spending habits. This is where category payout bonuses come into play.
If you spend a lot of money in a particular category, it makes sense to look for cards that offer bonus points in that category. For example, if you spend a lot of money on food, gas and groceries, and travel, the Citi Premier® Card would be ideal as it offers 3X ​​points on these spending categories. On the other hand, if you don't want to keep track of which credit card you're using, you can opt for a flat-rate card like the Citi® Double Cash Card, which earns 2% cash back on all purchases and has no annual fee.
Pay attention to minimum spending
When you're ready to cash in on these juicy credit card welcome bonuses, you should be prepared with one caveat: a minimum spend requirement. These can range from $500 to $15,000 or more and typically must be completed within three to six months. Most people meet spending by charging their credit cards for daily expenses and monthly bills, although this can become more difficult at higher scales. On the other hand, there are cards that let you get a generous welcome bonus with just one purchase.
You can find many credit cards with generous welcome bonuses and low minimum spending requirements. For example, the AAdvantage® Aviator® Red World Elite Mastercard® earns a generous 60,000 miles with a single purchase. That's right: swipe your card over a pack of gum and you've accumulated enough miles to travel across Europe. This offer is especially impressive when you consider that Citi requires you to spend $2,500 within three months to earn 50,000 bonus miles with your Citi® / AAdvantage® Platinum Select® World Elite Mastercard®.
Determine which travel benefits are most important to you
Next, you should review the travel benefits and protections of these cards. Ideally, you'll find a travel credit card that offers perks that you can actually benefit from, not one of those flashy-sounding credit cards. The right benefits can help offset your card's annual fee and generate hundreds of dollars in value each year.
Here are some examples of travel benefits to look out for:
Travel Insurance Coverage such as B. Trip Cancellation and Trip Interruption Insurance, Primary or Secondary Rental Car Protection, Baggage Delay Insurance, etc.
Airport lounge membership or a certain number of lounge visits
Global Entry or TSA PreCheck Fee Credit
Automatic hotel elite status
Free checked bags, priority boarding and other airline perks
Annual Vacation Points
Travel allowance worth the annual fee
Say you fly with an American Airlines partner once a year and check in two bags. You need to pay a round-trip baggage fee of $120, which is very expensive. However, this fee is waived if you hold a Citi AAdvantage Platinum Select World Elite Mastercard. In this case, paying the card's $99 annual fee makes sense, especially when you consider the card's other benefits.
Premium travel credit cards tend to have the greatest benefits, although they also have higher annual fees. For example, the Platinum Card® from American Express offers recurring benefits worth over $1,500, mostly in the form of membership and travel credits, in exchange for a $695 annual fee. However, you should consider whether you can take advantage of the card's many benefits to justify the annual fee.
True Value Test: Would you pay for these benefits out of pocket if they didn't come with your card? Go for a card with the perks and protections you actually use and an easy-to-pay annual fee.
Do the math to minimize expenses
If you're considering a travel credit card with an annual fee of less than $100, the first-year fee should be easy to justify. Finally, many travel credit cards offer a welcome bonus of $500 or more, which is on top of the rewards you get from spending.
Take the Chase Sapphire Preferred®, for example. Currently, you can earn 60,000 points as a sign-up bonus for this card when you spend $4,000 within three months of account opening. A trip booked through Chase Ultimate Rewards is worth $750, which is more than enough to offset the $95 annual fee.
You should know that you don't need to pay an annual fee for a travel credit card at all. There are many credit cards with no annual fee that offer great added value. For example, the Blue Business® Plus Credit Card from American Express has no annual fee and earns twice as many Membership Rewards points on the first $50,000 spent annually.
When it comes to travel cards, it's also important to be aware of foreign transaction fees. These roughly 3% fees are added to foreign purchases and can really add up if you spend a lot abroad. In this case, a credit card with no foreign transaction fees, even if it comes with an annual fee, could save you even more in the long run.
Still not sure if a travel credit card is right for you? Check out our Credit Card Spending Types tool, which provides you with personalized credit card recommendations based on your credit score, spending habits and everyday needs.
Final result
The right travel credit card for you depends on factors like how often you travel, the type of rewards you're willing to enjoy, the benefits you want most, and the amount you're willing to pay. Fortunately, there are many amazing travel and rewards credit cards on the market today, and you're sure to find one that suits your needs.
Take the time to compare travel credit cards from all major issuers and make an informed decision based on your research. Also, you need to know that you won't be using the same card forever. If you are disappointed with the card of your choice, you can request a replacement product or request a new card at any time.
Learn more: