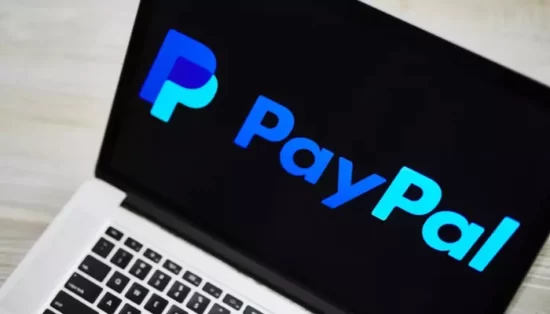 PayPal dominates the digital payments space. It has more than 360 million active users in more than 200 countries and achieved 4 billion payment transactions in the third quarter of 2020 alone.
Since 1998, PayPal has provided consumers with an alternative way to shop online and send and receive money. PayPal lets you pay for items online using a bank account instead of a credit card, and lets merchants hide your payment information. It also makes sending money easy and free in most cases. PayPal has largely eliminated checks and expensive money transfer services.
Decades after its founding, PayPal is still the go-to for online shopping and sending money. Here's what you need to know to get started with PayPal:
What is PayPal and how does it work?
PayPal is an online payment system that lets you pay for goods online and send and receive money securely and securely.
If you link your bank account, credit or debit card to your PayPal account, you can use PayPal to make online purchases at participating stores. PayPal acts as an intermediary between your bank and the merchant, protecting your payment information.
You can also use PayPal to securely send money to friends and family, and receive money from others. This feature is useful, for example, to share rent with roommates or collect money for a birthday.
What is PayPal Balance?
PayPal Credit is PayPal's line of credit program. It's like a virtual credit card, but can only be used to make online payments on sites that accept PayPal. Just like a traditional credit card, PayPal Credit allows you to delay payments.
Why use PayPal?
Secure Transaction
When you pay online with a debit or credit card, merchants sometimes have access to your payment information. PayPal provides additional protection by ensuring merchants never see your sensitive information. PayPal also uses a number of features to keep accounts secure, including end-to-end data encryption, optional two-factor account login, and email confirmation of transactions.
Easy
PayPal is now the fifth most accepted payment method after Visa, Mastercard, American Express and Discover, and is available in millions of online stores. Ever wanted to make an online purchase, but couldn't do it because you didn't have a credit card on hand? You can use PayPal to pay with the card associated with your account without having to re-enter your card number. All you need to do to make a purchase through PayPal is to remember (or save) your PayPal credentials.
Is PayPal free to use?
Creating a PayPal account is free, as are online shopping and most face-to-face transactions. However, PayPal does charge fees for certain types of transactions.
Purchase fee
There are no fees for online purchases from merchants that accept PayPal as long as no currency conversion is required. Foreign currency purchases are subject to a 3% or 4% foreign transaction fee.
Personal transaction fees
When you send or receive money from friends and family for personal rather than business reasons, PayPal treats it as a personal transaction. PayPal has a special "Friends and Family" tab that you can click when making in-person transactions. Some of these transactions will incur fees, while others will not, depending on where you get your funds from and where you send them.
When you use your PayPal balance, bank account or Amex Send™ account, there is no fee for domestic in-person transactions and a 5% fee for international transactions (ranging from $0.99 to $4.99). When you send money with a debit or credit card, you'll pay 2.9% for domestic payments and 5% for international payments, plus a country-specific flat fee ($0.30 for payments from the U.S.).
Is there a fee to receive money via PayPal? Generally not. Receive money from friends via PayPal for free as long as no currency conversion is required.
Withdrawal fee
Some additional fees may apply when using PayPal. While there is no fee for transferring your PayPal balance to a local account, you will need to wait for the funds to arrive. If you want instant access, you must pay a 1% fee. Additionally, there is a $1.50 fee per withdrawal for checks written from your PayPal account.
How to Create a Paypal Account
Before you can open a PayPal account, you need to decide what type of account you want. PayPal offers two types of accounts: personal accounts and business accounts.
Personal Paypal Account
Personal PayPal accounts are the most common accounts used by individuals. That's all you need to send and receive money or shop online with PayPal. This account also allows you to access your purchase history, link new bank accounts, and add credit cards to your account.
Business Paypal Account
PayPal also offers accounts that allow businesses to accept PayPal payments online, as well as accept credit and debit cards online or in person, even if your customers don't have a PayPal account. Service businesses and professionals can also send invoices to customers and securely receive PayPal online payments.
How to Create a Paypal Account
You can create a PayPal account from your computer or mobile browser, or directly from the PayPal app. Here are the steps you need to follow:
Visit paypal.com or download the PayPal app from the App Store or Google Play.
Click the blue "Sign in" button.
Select "Personal Account".
Add your phone number and you will receive a text message with a security code that you need to enter on the next screen.
Enter your legal name, email address and secure password.
Then enter your mailing address and agree to PayPal's Privacy Policy. This will create your account.
Finally, add a credit card, debit card or bank account to your PayPal account.
How to send money via PayPal
There are several ways to send money via PayPal. Which method you choose depends on who you send money to, why, and the medium you want to use.
How to send money to friends and family with PayPal
Whether you're sending money to your roommate to split the rent, or want to give your niece a gift in cash on her birthday, follow these instructions to pay friends and family using PayPal:
In the PayPal app or your online PayPal account, click the Submit button.
Enter the name, email address, or phone number of the person you want to send money to. You can also scan your friend's PayPal QR code to get started quickly. If the person doesn't already have a PayPal account, they can request the money by creating a free account.
Enter the amount you want to send. You can optionally add a message to remind you and the recipient what the money is for. For example, you could enter "December Rent" or "Happy Birthday Jake!"
You'll be asked what you're paying with PayPal online: "Friends and Family" or "Goods and Services." The latter will trigger a fee that the receiving account must pay, so make sure you choose the correct option.
How to send money for products and services via PayPal
Say you hire a gardener to mow your lawn and want to pay your bills with PayPal, or you run out of money at a flea market and want to buy from a seller that accepts PayPal. Send money for products and services via PayPal:
If the provider has a QR code, click Scan/Pay in the app to get started.
Otherwise, click the submit button in the PayPal app or in your online PayPal account. Then enter the name, email address, or phone number of the person you want to send money to.
Enter the amount you want to send. You can add notes (such as "mowing the lawn" or "antique dresser") to remind the merchant and your own purpose of the payment.
PayPal will ask you if you want to send money to Friends and Family or pay for Goods and Services.
Pay via PayPal
Whether you're wondering how to get paid from friends on PayPal, how to receive PayPal payments from customers, or how to create invoices on PayPal, getting paid with PayPal is easy. Note that some payment methods have different merchant fees. So make sure you understand the best options for your situation.
In the PayPal app or your online PayPal account, click the "Request" button.
From here you can choose from the following options:
Enter the payer's email address or mobile number
Create a PayPal.Me link to share
Split bill
Create an invoice
Your friends can also initiate payments via PayPal to send you money by entering your email address or mobile number.
You'll receive an email and/or PayPal app notification when someone sends you money. The money will be credited to your PayPal account.
You can keep this money in your PayPal account for future transactions or transfer it to your bank account.
Alternatives to Paypal
Skrill
Just like its competitors, Skrill allows its users to send money easily. The biggest difference is that the tool doesn't charge any foreign transaction fees for sending money from the U.S. abroad. Just make sure you use your account regularly to avoid the $5 inactivity fee. Skrill offers its users the Skrill Visa® Prepaid Card with an e-wallet option. The card has a loyalty program that lets you earn rewards for every purchase.
Venmo
Venmo is a convenient mobile app that charges no transaction fees when you receive money. The company makes money by charging fees for credit card remittances and instant transfers. Standard transfers are free. Venmo has unique social networking features.
Cash app
Cash App allows people to send money and make online and in-store purchases from their mobile phones. You can fund your Cash App with funds from your bank account, debit or credit card. If you don't have a bank account, you can sign up for a Cash Card debit card, which is linked to your app balance. You can use your debit card or its Wallet version anywhere Visa is accepted.
Learn more: