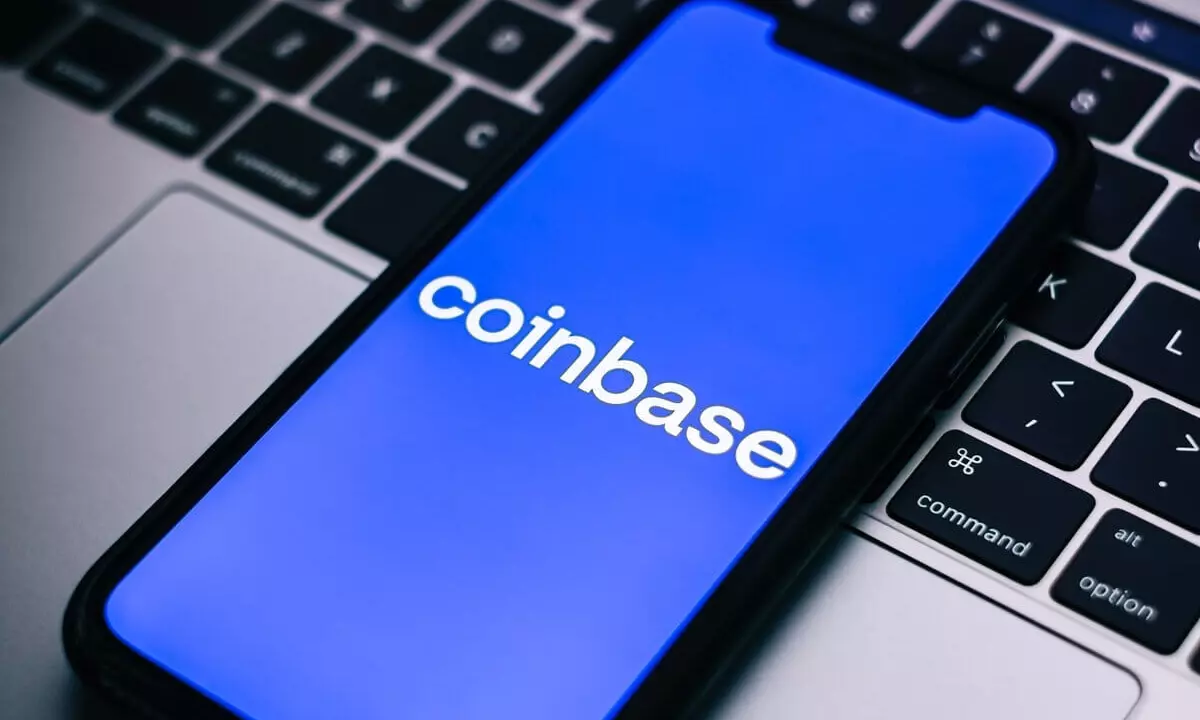 Coinbase offers customers a "full crypto, all time" trading platform, offering one of the largest selections of cryptocurrencies in one place. The exchange's Pro platform has clearly competitive prices, but unfortunately, the basic service tier offers expensive transactions and hides its complex fee structure. Coinbase allows customers to store their cryptocurrency holdings and use them to earn staking rewards (income), which is unusual among the few brokers that even support cryptocurrency trading. However, Coinbase's customer support remains unpopular, which is unfortunately all too common for cryptocurrency exchanges.
Traders looking for crypto action as a side business in stocks or options might want to check out Interactive Brokers, which just launched low-cost trading in a handful of cryptocurrencies. Other names to consider are Kraken and eToro, both of which are cryptocurrency-focused brokers. Binance.US is another solid option and also offers minimal commissions.
Best for
Active traders
Crypto-only traders
Custody and staking rewards
Coinbase at a glance
CATEGORY
COINBASE
Minimum balance:
$0
Securities tradable:
125 cryptocurrencies
Cost per trade:
Basic tier: Rates that range from 1.49 to 9.9 percent, plus a spread markup of 0.5 percent
Pro tier: Sliding scale starting at 0.5 percent and declining based on volume
Customer service:
Email, phone for emergency support, 24/7 chat.
Account fees:
$10 per month inactivity fee after 12 months of not logging in. No deposit or withdrawal fees.
Mobile app:
The Coinbase mobile app is available on the Apple App Store and Google Play Store
Pros: What makes Coinbase stand out
Coinbase Pro commissions
Coinbase stands out in its commission structure, but only if you use the exchange's Pro service tier. (See below for more information on the Basic service level.) At the Professional level, you pay up to 0.5% for monthly transactions below $10,000. But you can lower this fee even further by using the exchange's volume-based pricing.
Pro's pricing structure is tiered, so the more you trade, the lower the fees. The amount you pay is based on your total trading volume (in USD) over the past 30 days. Coinbase also uses a maker-taker pricing model. So if you add liquidity to the market (maker) or take liquidity away (taker), you may be charged differently.
For example, if you have traded less than $10,000 in the past 30 days, both the maker and buyer will be charged 0.5%. For trades between $10,000 and $50,000, both pay 0.35%. Above this level, fees start to diverge. A monthly volume of $50,000 to $100,000 will earn 0.25% for takers and 0.15% for makers. Fees will eventually drop further, but you have to trade a staggering amount of cryptocurrencies for it to work.
All fees are comparable to eToro, with spread markup fees starting at 0.74% and rising to a few percentage points, although it's higher than the 0.12 – 0.18% Interactive Brokers calculates based on your monthly trading volume ($1.75 per trade minimum) . Notably, Binance.US fees start at 0.10% and move down.
Cryptocurrency choice
Coinbase has an enviable selection of cryptocurrencies for you to trade – 125 at last count – which should be enough to satisfy all but the most die-hard cryptocurrency traders. You'll get access to the most popular cryptocurrencies including Bitcoin, Ethereum, Cardano, Solana, Ripple and dozens of others on the rise. So you might find what you're looking for here.
This is in stark contrast to other brokers or financial applications that facilitate crypto trading but only offer a few of the most widely used tokens. For example, Robinhood only offers trading in seven cryptocurrencies — which is still better than many brokers — while Interactive Brokers has only just started trading four cryptocurrencies.
If you're looking for anything other than crypto on Coinbase, you're out of luck. However, if you want to trade stocks, options, and ETFs while only accessing the most popular cryptocurrencies, Robinhood, Webull, or Interactive Brokers might be good options.
Encrypted storage
Unlike brokers that are more focused on trading, Coinbase allows you to self-custody your crypto assets. Exchanges offer their own crypto wallets, or you can bring your own. In any case, you can choose the solution that best suits your needs. This is unusual in the trading world as most traditional brokers do not allow you to hold your own assets.
Staking reward
Coinbase also allows customers who carry some cryptocurrencies to participate in staking rewards. Staking is like earning interest in a bank account, but with very different risks. Staking generates income from your holdings as they are used to verify transactions in a specific cryptocurrency, and Coinbase shares this reward with you. Coinbase charges a commission on any income you earn from staking.
Cons: Where Coinbase could improve
Cost transparency
There's no other way to tell, and if you're using Coinbase's base platform, you'll have a hard time determining the fee schedule before you actually trade. In fact, Coinbase has gone to great lengths to hide its fee schedule, deliberately obfuscating the once public and confusing fee list.
To be clear, you can see your trade commissions, but only until you're ready to trade. In an age of highly transparent pricing, not being able to provide a list of transaction fees to make informed judgments is a huge blow to companies.
Why is Coinbase doing this? It's not clear, but the broker's high fees for its base level probably have a lot to do with it. This is further corroborated by the broker's good disclosure of fees for its Pro platform – its costs are comparable to, and in some cases even more than, competitors.
Basic transaction commission
If you can, it is recommended to avoid Coinbase's basic service tier and jump straight to the Pro tier because of the lower prices. How much is the base commission? Honestly, it's hard to say (see above). But the latest figures suggest that you'll be paying a lot as a percentage.
Let's break down the two most common fees from the recently published fee schedule to see what a trader would pay if they bought $1,000 in Bitcoin:
1.49% fee when paying from bank account or Coinbase wallet
Spread Premium 0.5%
If you use Coinbase's entry level, you will be charged at least 1.99%. They go up from there because the company uses a sliding scale. Want $10 in Bitcoin? You only pay a fee of $0.99 – or 9.9% – plus a 0.5% spread premium – to get 10.4% all-in. Nor is it just one aspect of the deal. you will come and go.
The effective percentage drops until your purchase reaches $200, then the broker converts it into fees based on your payment method, starting at 1.49% (same as above) and increasing to 3.99% if you use a debit card. And you still have to pay a premium for the difference.
It's a confusing payment method with fees and surcharges, and can be difficult to navigate. So it's better to skip the entry level and go straight to the competitively priced Pro.
Customer service
When it comes to customer support, Coinbase also fails miserably, lagging horribly. Try to find someone to call to help you. Coinbase only supports locking your account over the phone. It promises real phone support by the end of 2021, but maybe 2022 will be that year.
If you have other day-to-day questions (such as funding issues), you will need to submit a support ticket and wait for Coinbase to get back to you. Or you can browse the site's chatbot and see if that solves your problem. Neither is particularly satisfying these days.
Bottom line
If you're looking for a place to trade cryptocurrencies, and you're doing it in decent volume – and don't mind a serious lack of customer support, Coinbase is a great option:
The wide range of popular cryptocurrencies means you may find what you want to trade, but you can only trade cryptocurrencies here.
Clients can choose to receive staking rewards and self-custody of their assets.
Commissions on the Pro platform are competitive, but clients trading small amounts of dollars on entry-level platforms should seriously consider looking elsewhere.
Robinhood is a great option if you just want to trade some of the most popular cryptocurrencies, especially if you want to keep costs low. Webull is another option, albeit narrower than Robinhood. Another broker offering stocks, options, and cryptocurrency trading is deliciousworks, a new player with an attractive commission structure.
Learn more: